Our Team
Our team works tirelessly to make the biggest impact possible. We have a strong culture that values action, teamwork, efficiency, and drives our continued searching.
Iranian Hoortash company is built on experience and flexibility and flourished on the trust it has earned throughout the years. Without our employees, none of this would be possible. Our highly dedicated team plays a key role in our success story. Great team spirit, mutual respect and sharing of priceless experience with the rest of the crew are three key points in describing our joint work.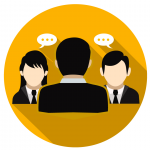 An integral part of our strategy, investment in our human resource is one of the key areas that are geared towards generating and sustaining a competitive edge. Continuous training in upcoming technologies and practices ensure that we have the suitable and adequate human capital to respond comprehensively to strategic shifts in the transport and cargo logistics. industry
Over the years, we have built a culture that recognize, appreciates and recognizes innovation and creativity, the pursuit of excellence and the building of relationships rather than simple transactions. This unique environment allows us to attract high caliber staff who continue to deliver beyond expectations and set the standards in the industry.